Copyright © Birding Tours Morocco, Birdwatching Tours Merzouga, Birding Tour Sahara. Web created by Local Web Experts
OUR LOCATION:
CONTACT DETAILS: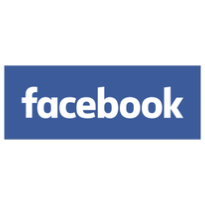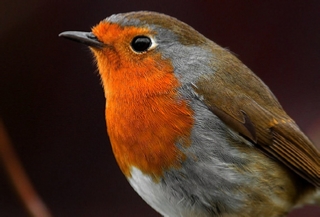 MOROCCO BIRDING TOURS & BIRDWATCHING HOLIDAYS IN MOROCCO
Enjoy the best birding in North Africa... More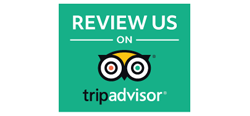 3-Day Birding Tour from Merzouga
Unveiling the Avian Splendors | birdwatching Sahara Desert Three days

Unveiling the Avian Splendors: 3-Day Birding Tour from Merzouga
Experience the ultimate birding adventure with our 3-day tour from Merzouga. Explore diverse habitats, accompanied by experienced guides, enjoy private transfers, and stay in handpicked accommodations. Book now for an unforgettable birding experience.


Day 1: Arrival in Merzouga and Introduction to Desert Birdlife
Upon your arrival in Merzouga, you'll be warmly welcomed by our experienced birding guide. We'll start our adventure with an introduction to the remarkable birdlife that thrives in the desert environments of Merzouga. After settling into your comfortable accommodation, we'll embark on a birding exploration in the vicinity of Merzouga. Our knowledgeable guide will lead you to prime birding spots, where you'll have the opportunity to encounter a variety of desert-adapted avian species.
As the sun begins to set, we'll witness the mesmerizing spectacle of desert bird activity. Keep your eyes peeled for the elusive Egyptian nightjar and the graceful flights of desert sparrows. Our guide will share fascinating insights about the unique adaptations of these birds to the arid desert conditions. After a fulfilling day of birding, we'll return to our accommodations for a restful evening, eager to continue our avian discoveries in the days to come.
Day 2: Exploring Merzouga's Birding Hotspots
Start the day with a delicious breakfast before setting out to explore Merzouga's prime birding locations. Accompanied by our experienced birding guide, you'll venture into diverse habitats, including desert dunes, oases, and rocky terrains. Keep your eyes peeled for desert larks, Egyptian nightjars, Tristram's warblers, and more. Our guide will share their expertise, ensuring you don't miss any of the remarkable avian species that call this region home.
Lunch will be served amidst the breathtaking landscapes, allowing you to recharge while marveling at the beauty of your surroundings. In the afternoon, continue your birding quest, encountering a plethora of unique species and capturing memorable moments in your birding journal or through your lens.
Day 3: Birding in Surrounding Areas and Departure
On the final day, after breakfast, venture beyond Merzouga to explore surrounding areas renowned for their birdlife. Depending on the season, you may have the chance to spot migratory birds, waterfowl, and desert-adapted species. Our guide will share their insights, ensuring an educational and rewarding experience.
As the tour comes to a close, bid farewell to the avian wonders of Merzouga and depart with a newfound appreciation for the birdlife of Morocco.
Thank you for exploring our country with Birding Tours Morocco as we offer adventure trips and tours for your bird watching holiday in North Africa with amazing experience. If you require to modify this suggested circuit, contact us in directly.

Price Quote / Availability

Price quote

Know Your Local Guide

About us

What is included:
Comfortable transport , Hotel accommodation with HB, professional guiding service ,


Reservations
Please contact us for reservation for Merzouga bird watching tour. If you have a specific date - let us know your arrival and departure date.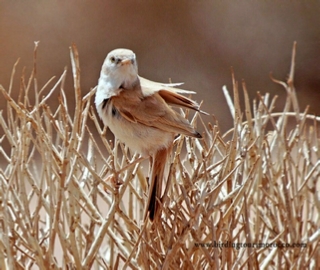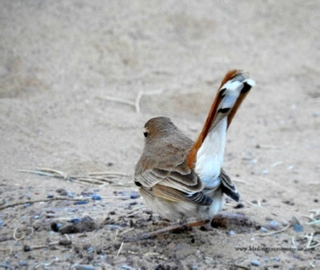 Agadir Birding Costs:
The price depends on number of people travelling with you.


Price quote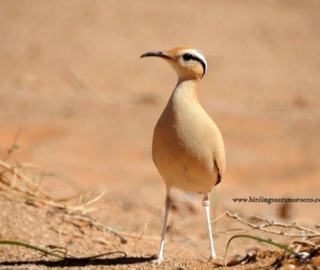 Accommodation / Meals
We offer comfortable hotels for your birding Morocco tour from Merzouga with typical Moroccan breakfasts , and traditional dinner meals.

Your guide
Experienced Guide:
Our knowledgeable birding guide will enhance your experience, providing valuable insights and maximizing birding opportunities.
Private Transfers:
Enjoy the comfort and convenience of private transfers, ensuring seamless travel between birding sites.
Diverse Habitats:
Explore a range of habitats, from desert dunes to lush oases, providing opportunities to spot a variety of avian species.