Copyright © Birding Tours Morocco, Birdwatching Tours Merzouga, Birding Tour Sahara. Web created by Local Web Experts
OUR LOCATION:
CONTACT DETAILS: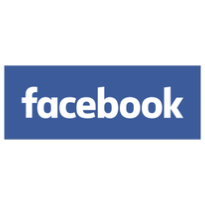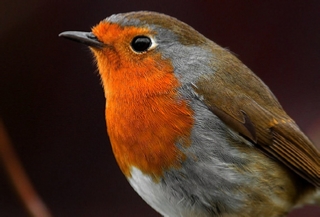 MOROCCO BIRDING TOURS & BIRDWATCHING HOLIDAYS IN MOROCCO
Enjoy the best birding in North Africa... More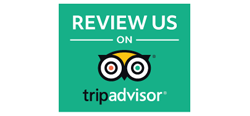 Merzouga Day Birding Tour | Africa Birding Tour
Birding Tour of Sahara Desert| Erg Chebbi birding day trip in Sahara
FULL DAY BIRDING TOUR OF MERZOUGA IN SAHARA DESERT
Distance / Duration
This Merzouga birding day trip takes about 8 hours and we travel for about 100 km in roud-trip.


Departure And Return
We departure from Your Merzouga Hotel in the morning and we return Same day at around 8pm.

What IS Included:
Comfortable Transport in 4x4 vehicles for full day birding excursion , private tour, so there will be no more people in the group , lunch, guiding services.


Reservation
We require do not require deposit to reserve your Merzouga birding day trip. The best price we can offer you depends on number of people travelling with you.

Important Info:

more details
Bird-watching in Sahara


Reservation
Guided Birding Trips


Custom Tour
Personalised Tour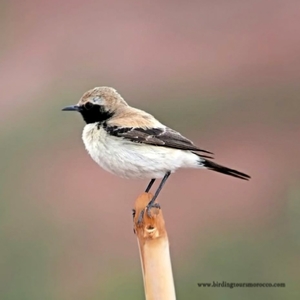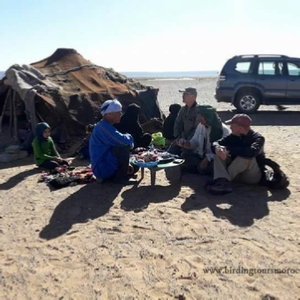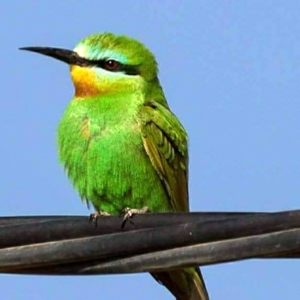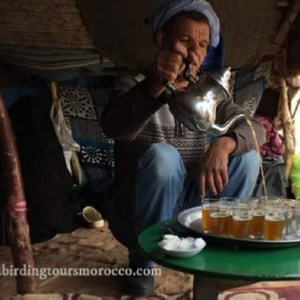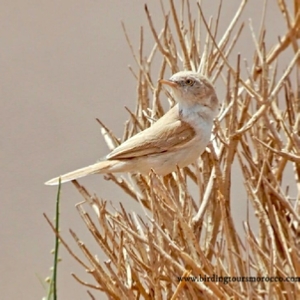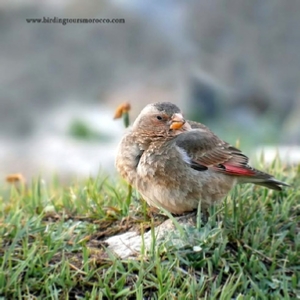 Birding Tours
Birding Tours
Birding Tours
Birding Tours
Birding Tours
Birding Tours
WHY RESERVE A 1-DAY BIRDING TOUR IN MERZOUGA WITH US?
Our experienced local guides possess in-depth knowledge of the avian species and habitats in Merzouga. They will lead you to the best birdwatching spots, ensuring you don't miss any remarkable sightings. Merzouga is a hotspot for bird diversity, attracting both resident and migratory species. By joining our tour, you'll have the opportunity to observe a wide range of birds, including desert species and those inhabiting nearby oases and lakes.
TAILORED ITINERARY:
We understand that every birder has unique interests. With our 1-day tour, we can customize the itinerary to focus on specific species or habitats that intrigue you the most. Your birding experience will be personalized and unforgettable.
BREATHTAKING LANDSCAPES:
Merzouga's landscapes are awe-inspiring, with its golden sand dunes, dramatic desert scenery, and picturesque oases. While birding, you'll immerse yourself in the beauty of these natural surroundings, creating a memorable and picturesque experience.
UNIQUE CULTURAL EXPERIENCE:
Merzouga is not only known for its birdlife but also its rich cultural heritage. During the tour, you'll have the opportunity to interact with local communities, experience their hospitality, and savor traditional Moroccan cuisine.
MEMORABLE ENCOUNTERS:
Our birding day tou is filled with unique and memorable encounters. From spotting rare species to witnessing captivating bird behaviors, these experiences will le
Discover the hidden gem of Merzouga, Morocco, on our exclusive 1-day birding trip. Immerse yourself in the captivating landscapes of this desert region as you embark on a birding adventure like no other. With our knowledgeable guides and pristine birding spots, prepare to witness the diverse avian splendor that Merzouga has to offer.
Birding in Morocco is an exhilarating adventure, with the country being home to an impressive array of first-class bird species. At Birding Tours in Morocco, we offer a highly sought-after full-day excursion in the captivating Merzouga region. This tour covers all the major sites around the Sahara desert in Erg Chebbi, providing avid birdwatchers with an abundance of diverse habitats to explore.
THE JOURNEY BEGINS:
Our day begins with a convenient pick-up from your hotel, where we embark on a journey to discover the remarkable birdlife of the Sahara desert. Brace yourself for an extraordinary day of birding as we visit awe-inspiring locations handpicked for their birding potential.
EXPLORING VARIED HABITATS:
Throughout the day, we traverse the desert in 4x4 vehicles, allowing us to access remote areas and encounter a wide range of bird species. The Merzouga region presents an array of habitats, from expansive sand dunes to seasonal lakes that occasionally grace the landscape. These lakes act as magnets for numerous wildfowl, including the striking Marbled Duck and the elegant Greater Flamingo. As we navigate through these habitats, our experienced guides will point out and help you identify the captivating birdlife that call this desert home.
UNVEILING AVIAN WONDERS:
Prepare to be enthralled by the diverse bird species that inhabit the Sahara desert. With our expert guidance, you'll have the opportunity to observe and photograph magnificent avian residents, migrants, and rare visitors. From the captivating flights of raptors to the delicate songs of desert sparrows, each moment of this trip unveils new avian wonders.
A DAY OF DISCOVERY:
As the day unfolds, you'll witness the ever-changing beauty of the desert and its birdlife. We may be fortunate enough to encounter seasonal lakes, where the vibrant colors of waterfowl create a mesmerizing spectacle against the desert backdrop. Our guides will share their knowledge of the local bird species, their behaviors, and their ecological significance, enhancing your understanding and appreciation of the desert ecosystem.
RETURN TO COMFORT:
Once our day of birding exploration concludes, we will transfer you back to your hotel in Merzouga. Take time to reflect on the remarkable experiences and memories created during this immersive desert birding trip.
BOOK YOUR MERZOUGA DESERT BIRDING TRIP:
Don't miss the chance to embark on an unforgettable one-day desert birding adventure in Merzouga. At Birding Tours in Morocco, we provide the expertise, comfortable transportation, and captivating birding sites to make your journey exceptional. Immerse yourself in the wonders of the Sahara desert's birdlife and create lasting memories. Reserve your spot now and let us guide you through an unparalleled birding experience.