OUR LOCATION:

CONTACT DETAILS:

RESERVATION: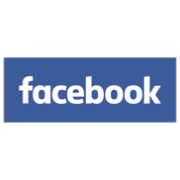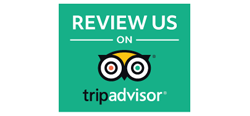 Embark on a personalised birding tour in Morocco and immerse yourself in the captivating world of avian wonders.
Explore diverse habitats, from the High Atlas Mountains to coastal estuaries, accompanied by expert guides. Witness the splendor of Moroccan Magpies, Moussier's Redstarts, Crimson-winged Finches, and more. Book your unforgettable birding experience today!
Experience the ultimate birdwatching adventure with our personalised Birding Morocco Tour. Morocco is a birding paradise, boasting a wide range of habitats that attract a rich variety of avian species.
From the magnificent High Atlas Mountains to the picturesque coastal estuaries, this tour offers an exceptional opportunity to discover the diverse birdlife of this North African gem. Our expert guides are passionate about birds and possess in-depth knowledge of the local avifauna. They will tailor the itinerary to your preferences, ensuring an unforgettable and personalised birding experience. Whether you are an avid birder or a beginner, our tour is designed to cater to all skill levels, offering opportunities for birdwatching enthusiasts to observe and photograph both resident and migratory species.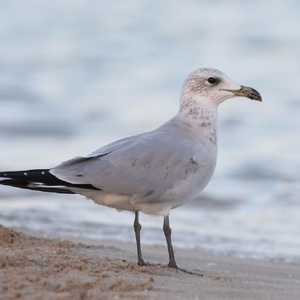 Personalised Birding
TOUR IN MOROCCO
Personalised Birding Morocco Tour

Bird-watching in Sahara

Contact us
Price quote


more details
Merzouga Day Birding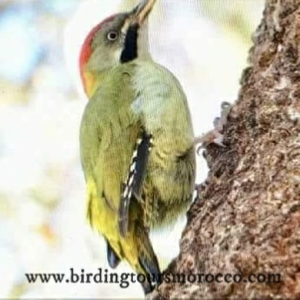 Personalised Birding

TOUR IN MOROCCO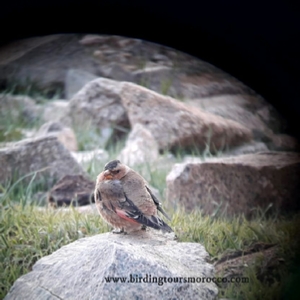 Personalised Birding

TOUR IN MOROCCO
PERSONALISED BIRDING MOROCCO TOURS: DISCOVER THE RICH AVIAN DIVERSITY OF MOROCCO
During the tour, you will have the chance to encounter fascinating bird species such as the majestic Moroccan Magpie, vibrant Moussier's Redstart, elusive Crimson-winged Finch, and many more. Explore the rugged slopes of the High Atlas Mountains, where Blue Rock Thrush and Levaillant's Green Woodpecker make their homes. Visit coastal estuaries and witness the spectacle of gulls, terns, and shorebirds. Immerse yourself in the unique ecosystems of Morocco and revel in the beauty of its avian inhabitants.
Our personalised Birding Morocco Tour includes comfortable accommodations in local hotels, ensuring a restful stay after exciting days of birdwatching. Transfers from Marrakech or local airports are provided, making your journey convenient and hassle-free. Our itineraries are flexible, allowing us to adapt to weather conditions and maximize bird sightings.
WHY BOOK THE PERSONALISED BIRDING MOROCCO TOUR:
EXPERT GUIDES: Benefit from the expertise of our passionate birding guides who will enhance your birdwatching experience with their extensive knowledge and insights.
TAILORED ITINERARY: Enjoy a personalised tour tailored to your interests, ensuring a rewarding and memorable birding adventure.
DIVERSE HABITATS: Explore a variety of habitats, including mountains, estuaries, and gorges, providing opportunities to encounter a wide range of bird species.
COMFORTABLE ACCOMMODATIONS: Relax and rejuvenate in carefully selected local hotels, providing a comfortable retreat after each day's birding activities.
HASSLE-FREE TRANSFERS: We arrange convenient transfers from Marrakech or local airports, ensuring a seamless journey throughout your tour.
BIRD PHOTOGRAPHY OPPORTUNITIES: Capture stunning images of Morocco's avian residents against the backdrop of breathtaking landscapes.
ENVIRONMENTAL AWARENESS: Travel with a responsible tour operator committed to minimizing the ecological impact and supporting local conservation efforts.
Embark on a personalised Birding Morocco Tour and let us unveil the enchanting world of Moroccan birds. Immerse yourself in the vibrant birdlife of this captivating country and create lifelong memories. Book your extraordinary birding adventure today and unlock the secrets of Morocco's avian wonders.

more details


PRICE QUOTE
Thank you for your interest in our Morocco Birdwatching Tour. We would be delighted to provide you with a price quote.

Price quote
Our tour packages are designed to offer exceptional birdwatching experiences in Morocco, led by expert guides who have extensive knowledge of the local avifauna. The price of the tour depends on various factors, including the duration of the tour, the number of participants, and any specific accommodations or transportation requirements.
TO PROVIDE YOU WITH AN ACCURATE PRICE QUOTE TAILORED TO YOUR PREFERENCES, PLEASE PROVIDE US WITH THE FOLLOWING DETAILS:
Number of participants:
Duration of the tour:
Accommodation preferences: (Standard, Deluxe, or Luxury)
Any additional services or specific requests:
Once we receive this information, our team will promptly prepare a detailed price quote for your Morocco Birdwatching Tour. We strive to offer competitive prices without compromising on the quality of the experience.
At our company, we prioritize customer satisfaction and aim to provide an exceptional birdwatching adventure that exceeds your expectations. Immerse yourself in the rich avian diversity of Morocco while enjoying professional guidance, comfortable accommodations, and seamless logistics.
WE LOOK FORWARD TO CRAFTING A MEMORABLE BIRDWATCHING TOUR FOR YOU IN MOROCCO.
Please feel free to contact us with any further questions or details you may have.