OUR LOCATION:

CONTACT DETAILS:

RESERVATION: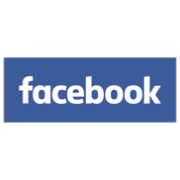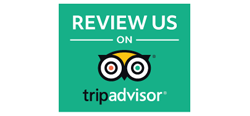 15 Days Birding Tour in Morocco
private 15 Days Birding Tour in Morocco,2 weeks Moroccan birds watching adventure

Program for 2 Weeks Days Birding Trip in Morocco
Day 1 : Marrakech Airport - High Atlas Mountains - Oukaimden:
Today we meet you at your hotel, or we pick up you from local Marrakech airport the day before the tours starts. (Accommodation day before the birding tour starts on request - please contact us). Meet and Welcome you at Marrakech airport ,we will drive up into the High Atlas Mountains and Visit Oukaimeden (2600m).As we drive along the cultivated Fields ,we should find a good mix of resident species such as Southern Grey Shrike ,Little Owl,Sardinian Warbler,Spotles Startling,Moroccan Magpie,Moussiers's Redstarts and House Bunting.Slightly Higher up,among the rocky Slopes,we will search for Blue Rock Thrush and the endemic Levaillant's Green Woodpecker.When we reach the ski resort at Oukaimeden,we will check the snowline for the handsome African Crimson-Winged Finch.other species here include Rock Sparrow,Black Wheatear,Seebohm's Wheatear,Alpin Chough and Atlas Horned Lark. Dinner and accommodation at the Atlas Mountains.
Day 2 : High Atlas Mountains - Marrakech - Casablanca – Rabat :
Aftar an early breakfast we leave the mountains behind,perhaps pausing again en route for Levaillant's Green Woodpecker.From the flat plains of Marrakech and then north-west via Casablanca to Rabat for 3 Nights en route we will make some birding stops and several stops to look for Calandra Lark .Dinner and accommodation in Rabat.
Day 3 :Merdja Zerga :
After breakfast we head north to Merdja Merga,which means « Blue Lagon ».this large coastal lagoonteem with thousands of waders including godwits,Greenshank and Redshank,lingering Duck and Flamingoes. The marshes are one of the few places to find African marsh Owl,an endemic subspecies.We will also scan the beach and Atlantic Ocean for terns,gulls,any skuas on passage and Balearic Shearwater. Dinner and accommodation in Rabat.

What is included:
Comfortable transport , Hotel accommodation with HB, professional guiding service ,


Reservations
Please contact us for reservation for Marrakech bird watching tour. If you have a specific date - let us know your arrival and departure date.

Price quote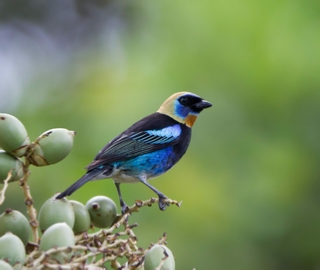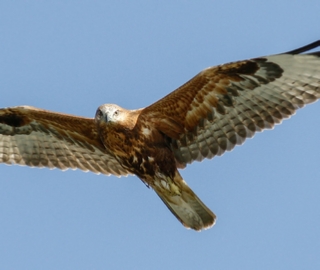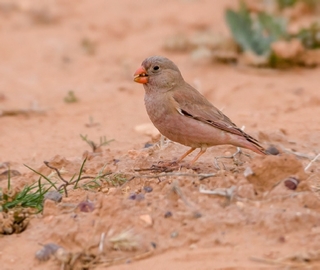 Accommodation / Meals
We offer comfortable hotels for your birding Morocco tours with typical Moroccan breakfasts , and traditional dinner meals.

Birding Tour Costs:
The price depends on number of people travelling with you.

Your guide
Enjoy great birding in the spring or autumn Moroccan sunshine with a local guide
We offer multiple trip dates throughout the year, flexible group sizes, tour itineraries to suit all ages, services of a local, friendly, professional guide.
We can tailor a Birding tour to suit your specific needs
Morocco has the richest avifauna in North Africa. During your exciting Morocco birding tour, which is the most comprehensive Moroccan birding itinerary available, we are able to customize your travel.
Price information
Our Birding tour prices include surface transportation, all tour accommodations, H.B. meals and entrance fees.

Price Quote / Availability

Price quote

Know Your Local Guide

About us

Day 4 :The Zaers - Sidi Bourhaba :
An early start today is essential for a trip southeast of rabat into the King's hunting forest,the zaers,to see and hear Double-Spurred francolin,a secretive game bird that calls from the tops of tree stumps.Other woodland species possible include Black Crowned Tchagra,Black-shouldered kite,Woodpigean,stock Dove,Greenfinsh,Serin,Pied Flycatcher,Redstart and Barbary Bartridge.We'll spend the afternoon along the Atlantic coast,visiting lagoons and saltpans including and excellent freshwater lake,lac de sidi Bourhaba,Good numbers of Red-Knobbed Coots should be on the lake as well as Marbled Duck and White-headed Duck,while Western Marsh H arriers quarter the reed beds. Dinner and Accommodation in rabat.
Day 5 : Rabat - Meknes - Cedar Forest in Azrou - Middle Atlas Mountains – Zaida :
Driving south-east to Zaida,we will stop firstly to see lesser Kesterl in Azrou town and then at excellent sites in the Middle Atlas for Levaillant's Woodpecker and Ruddy Shelduck.in the Cedar Forests we may also see Wood Lark,Firecrest and local races of Great Spotted Woodpecker,Coal Tit and Barbary Apes. Dinnes and accommodation in Zaida.
Day 6 : Zaida Plain - ZiZ Valley – Merzouga :
We will leave early to search for Dupont's Lark near Zaida this very dificult high-plains species disapearing amongst the Tussocks.during our walk we should see Thekla and Short-toed Larks,After breakfast we will head south to the edge of sahara desert.en route we may see Eurasian Crag- martin,Desert Lark,Black and White Crowned Wheatears while ,in spectacular Valley,Rock Bunting and Blue Rock_thrush can be found.Finally after another exciting stop we arrive at our Desert hotel for the two nights. Dinnes and Accommodation in Merzouga.
Day 7-8 : Merzouga - Erg Chebbi dunes - Rissani
We have two full days dedicated to exploring the sandy dunes, palm groves,wadis and nearby stony desert of erg chebi - the largest dune system in morocco.this remote area holds a number of key target birds and we'll have plenty of time to search for them in a very relaxed manner.our target species here and amongst the stark desert landscapes, as well as several remote cafe's will be the superb the attractive looking Desert Sparrow.Other species we will search for include Pharaoph Eagle- Owl « guyuin »,Fulvous Babbler,greater Hoopoe Lark, African Desert Warbler and Brown-necked Raven.there are sometimes seasonal lakes which attract numerous wildfowl and waders_ an amazing sight out her in the desert ! it is also worth scanning the skies for visible migration and as the day warms up it is possible to see good numbers of storks and raptors rising on the thermals and heading north towards their breedings grounds.other species this area include Spotted and Crowned Sandgrouse and Lanner Falcon,Short-toed ,Desert and Bar-tailed Larks ,Desert and Spectacled Warblers,Trumpeter Finch and Southern Grey Shrike.We will also be here at a good time of the year to seek out Egyptian Nightjar at a day roost. Dinner and Accommodation in Merzouga.
Day 9 : Merzouga - Goulmima - Todra gorge - Tagdilt track - Boumaln Du dades.
After an early look at the desert around our hotel, we will head west and stop at a site to search for Scrub Warbler, Spectacled Warbler and Trumpeter Finch. Next we travel westwards and stop at todra Gorge for Tristram's Warbler, Black Wheatear, Blue Rock-Thrush, Rock Dove, Crag Martin and possible Beneli's Eagle ! then to Tagdilt Track.The stony desert here is at quite a high altitude . Larks are well Represented with Thekla, Desert Short-Toed, Thick-Billed and Temmink's Larks, Desert and Red-Rumped Wheatears. Dinner and Accommodation in Boumalne Dades.
Day 10 : Boumaln du Dades - tagdilt track - Ouarzazate
We will begin at the Tagdilt Track again, to look for any species we may have missed yesterday,then head west, searching the roadside stone-deserts for the rare wheatear « Maghreb Wheatear ». Before reaching our hotel in Ouarzazate we'll stop to explore the Barrage at Mansour Eddahabi.here we have the chance of seeing Marbled Duck,Ruddy Shelduck,Black Winged Stilts and Maghreb Lark, as well as Cormorants and Herons and selection of waders. Dinner and Accommodation in Ouarzazate.
Day 11 : Ouarzazate - Anti Atlas Mountains - Souss valley - Taroudant - Agadir.
A long drive to the west will take us over the anti atlas mountains,into the Souss Valley and on to Agadir. Initially we will keep our eyes open for various larks by the roadside and for wheatears.In the Souss Valley we could see Black Crowned Tchagra, Laughing Dove, Cirl Bunting, Spanish Sparrow.Over the town of Taroudant there may be Little and Pallid Swifts. Finally after another exciting stop we arrive at our Hotel in Agadir for 3 nights. Dinner and accommodation in Agadir.
Day 12 : Agadir - Cap ghir - Tamri Estuary :
Early in the morning We will head north, stopping at a beach where there will be Lesser Black-Backed Gulls of two races, Audouin's gulls and a few yellow-legged gulls, and at cap ghir for seewatch.we will continue north to tamri to search in the scrub and fields adjacent to the coast for the Northern Bald lbis. Late in the afternoon we travel back to Agadir . Dinner and accommodation in Agadir.
Day 13 : Oued massa - Oued Souss :
South of Agadir is the famous Oued Massa and here at Atlantic Coast we target birds this morning : the secretive Black-Crowned Tchagra, Marbled Duck,Moussier's Redstart, Sardinian Warbler , Little Owl, Ruddy Shelduck,Laughing Dove and Brown-thoated Martin . Later we visit the Oued Souss_an excellent area for Flamingos,Eureussian Curlew, Shorebirds and large numbers of roosting gulls and terns. Dinner and accommodation in Agadir.
Day 14 : Agadir - High Atlas Mountains - Marrakech :
Transfer Day from Agadir to Marrakech via Atlas mountains with some stops in the road.late in the afternoon we arrive to Marrakech. Free evening to visit the old quarter of Marrakech and impressive Jema-El-Fna square which is an unbelievable experience for any visitor – snake charmers, water sellers and spice stalls plus the charm of bargaining in the souk (OPTIONAL). Dinner and accommodation in Agadir.
Day 15 : Marrakech – airport :
If time allows some more birding in the Marrakech area, then transfer to the airport where the private tour end.
Thank you for exploring our country with Birding Tours Morocco as we offer adventure trips and tours for your bird watching holiday in North Africa with amazing experience. If you require to modify this suggested circuit, contact us in directly.

3 Days Atlantic Coast Birding Tour
We organise birding tour from Agadir to explore Atlantic coast to Paradise valley for amazing experience.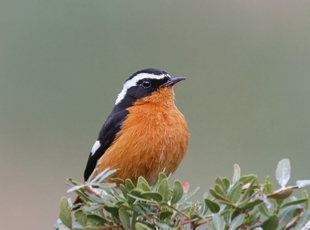 4 Days Atlas Mountains Birding Tour
We organise birding tour from Marrakech to High Atlas mountains, Ouarzazate and Dades Gorges with local guide.


5 Days Birding In Atlas & Guelmim Desert
We organise birding tour from Agadir to explore Atlantic coast to Oued Massa , Paradise Valley , Guelmim Area as southern desert.

Suggested Bird-watching Tours in Morocco (Birding Tours in Morocco)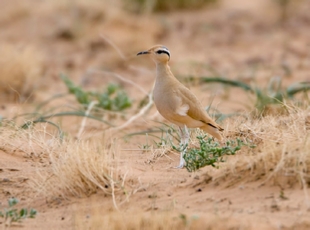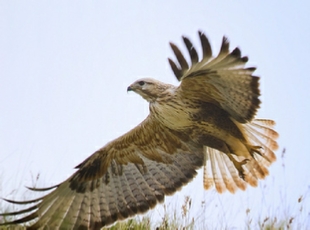 7 Days North Morocco Birding Tour
We organise Adventure birding tour from Marrakech to Casablanca, Rabat , Merdja Zerga , and Middle Atlas mountains.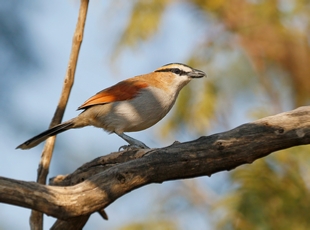 7 Days Atlas / Atlantic Coast Birding Tour
We organise Atlas mountains and Atlantic coast birding tour from Marrakech with comfortable transfers and experienced guide.


7 Days Birding In Atlas & Merzouga Desert
We organise birding tour from Marrakech to explore Sahara desert in Erg Chebbi, we explore Atlas mountains and Dades , Todra valleys.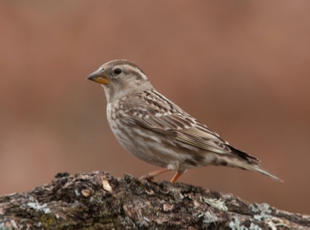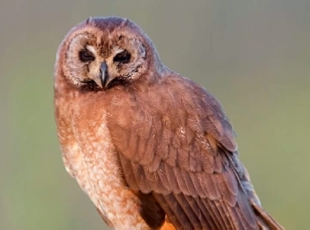 15 Days Birding Tour in Morocco
We organise Moroccan adventure travel to explore National parks, Sahara desert and Atlas mountains where we explore local birds.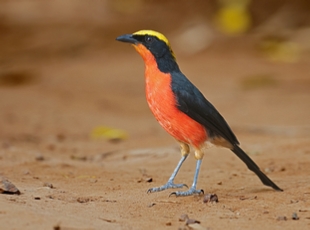 2-Day Merzouga Birding Tour
Embark on a captivating 2-day birding adventure in Merzouga, Morocco. explore a diverse range of avian species amidst breathtaking landscapes...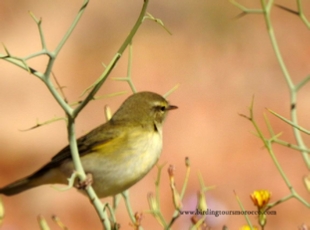 3-Day Birding Tour from Merzouga
Experience the ultimate birding adventure with our 3-day tour from Merzouga. Explore diverse habitats, accompanied by experienced guides...