OUR LOCATION:

CONTACT DETAILS:

RESERVATION: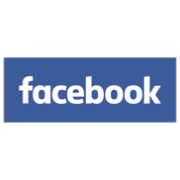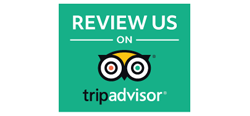 7 Days Morocco Atlas and desert Birding Tour
Atlas mountains birding tour,1 week Sahara desert Birding Tour from Marrakech

Program for 7 Days Atlas Mountains and Sahara Desert Birding Tour from Marrakech:
Day 1 : Marrakech - High Atlas Mountains - Oukaimeden
Experience the best of bird-watching in Morocco with our 7-day tour starting from Marrakech. We'll pick you up from your hotel or Marrakech airport (accommodation available upon request). Our journey begins by driving to Oukaimeden, nestled in the High Atlas Mountains. This region offers a diverse range of bird species, including resident favorites like Little Owl, Sardinian Warbler, Spotless Starling, Moroccan Magpie, Moussier's Redstart, House Bunting, Blue Rock Thrush, and the endemic Levaillant's Green Woodpecker. Keep an eye out for the handsome Crimson-winged Finch, Rock Sparrow, Alpine Accentor, Alpine Chough, Black Wheatear, and Atlas Horned Lark. Spend the night in a local hotel with dinner.
Day 2 : Atlas Mountains - Ouarzazate - Boumalne Dades
After returning to Marrakech, we'll embark on a scenic drive through the majestic Atlas Mountains, crossing the Tizi-n-Tichka pass. Look out for Tristram's Warbler and potential raptors such as Long-legged Buzzard and Bonelli's Eagle. A stop at Amerzgane presents an opportunity to spot the rare Maghreb Wheatear. Our journey continues to Skoura, where we'll have dinner and accommodation in Boumalne Dades.
Day 3 : Boumalne Dades - Tagdilt Track
Today, we'll explore the renowned Tagdilt Track, one of Morocco's top birding areas. Here, we'll encounter various species, including the Red-rumped Wheatear, Hoopoe Lark, Temminck's Lark, Short-toed Lark, Thekla Lark, Trumpeter Finch, Cream-coloured Courser, and Thick-billed Lark. We'll visit a rocky canyon inhabited by people living in caves, where you may spot Maghreb Wheatear, Houbara Desert Lark, and Pharaoh Eagle Owl. Enjoy dinner and accommodation in a local riad in Boumalne Dades.
Day 4 : Dades - Todra Gorge - Goulmima - Merzouga
Our next destination is Todra Gorge, offering sightings of Tristram's Warbler, Black Wheatear, Blue Rock-thrush, Rock Dove, Crag Martin, and Bonelli's Eagle. As we continue towards Merzouga, keep an eye out for Scrub Warblers, Thick-billed Lark, and Trumpeter Finch. Relax and unwind with dinner and comfortable accommodation in a local desert hotel in Merzouga.

What is included:
Comfortable transport , Hotel accommodation with HB, professional guiding service ,


Reservations
Please contact us for reservation for Marrakech bird watching tour. If you have a specific date - let us know your arrival and departure date.

Price quote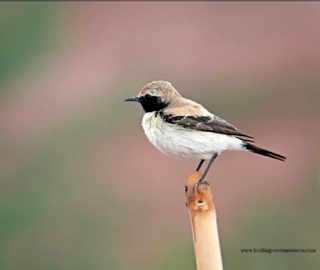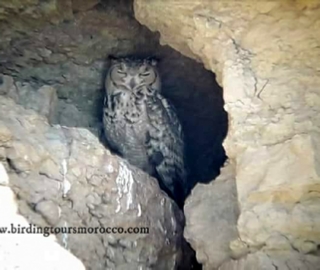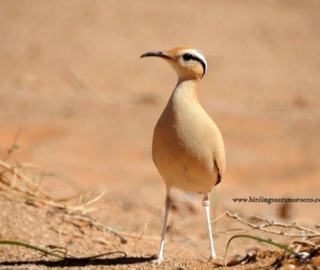 Accommodation / Meals
We offer comfortable hotels for your birding Morocco tours with typical Moroccan breakfasts , and traditional dinner meals.

Birding Tour Costs:
The price depends on number of people travelling with you.

Your guide
Enjoy great birding in the spring or autumn Moroccan sunshine with a local guide
We offer multiple trip dates throughout the year, flexible group sizes, tour itineraries to suit all ages, services of a local, friendly, professional guide.
We can tailor a Birding tour to suit your specific needs
Morocco has the richest avifauna in North Africa. During your exciting Morocco birding tour, which is the most comprehensive Moroccan birding itinerary available, we are able to customize your travel.
Price information
Our Birding tour prices include surface transportation, all tour accommodations, H.B. meals and entrance fees.

Price Quote / Availability

Price quote

Know Your Local Guide

About us

Day 5 : Merzouga - Erg Chebbi Dunes - Rissani
Today, we venture into the captivating sandy dunes of Erg Chebbi in Merzouga. Prepare to encounter Brown-necked Raven, Hoopoe Lark, Desert Sparrow, African Desert Warbler, Desert Lark, Bar-tailed Lark, Spotted Sandgrouse, Crowned Sandgrouse, Barbary Falcon, Lanner Falcon, Blue-cheeked Bee-eater, and Saharan Olivaceous Warbler. If the season allows, we may visit a nearby seasonal lake in Merzouga village, offering sightings of ducks, waders, and the Egyptian Nightjar. Enjoy dinner and comfortable accommodation in Merzouga.
Day 6: Merzouga - Tizi N telghomt - Zaida
Today, we'll transfer you through the desert and Tizi N Telghomt pass, offering opportunities to spot Tristram's Warbler, Dupont Lark, Eared Wheatear, and Desert Wheatear. At the end of the day, relax and unwind at a local hotel in Zaida, complete with dinner.
Day 7: Zaida - Bni Mlal - Marrakech
On the final day of our 1-week Sahara Desert birding tour, we travel back to Marrakech through the mesmerizing Middle Atlas Mountains. We'll make several birding stops along the way before dropping you off at your Marrakech hotel. ook your 7-day Morocco Atlas, Sahara, and Souss Birding Tour now for an extraordinary birdwatching experience in one of Africa's most captivating countries.
Are you looking for an unforgettable birding experience in Morocco? Join us on our 7-day Atlas, Sahara, and Souss Birding Tour starting from Marrakech. Discover the diverse bird species of this beautiful country while exploring stunning landscapes and enjoying comfortable accommodations. Book your spot today! Thank you for exploring our country with Birding Tours Morocco as we offer adventure trips and tours for your bird watching holiday in North Africa with amazing experience. If you require to modify this suggested circuit, contact us in directly.

BEST REASONS WHY TO RESERVE 7 DAYS ATLAS MOUNTAINS AND SAHARA DESERT BIRDING TOUR FROM MARRAKECH:
Expert Guides:
Our birding tour is led by experienced and knowledgeable guides who are passionate about birdwatching. They have extensive knowledge of the Atlas Mountains and Sahara Desert bird species, ensuring you get the best birding experience.
Diverse Bird Species:
Morocco is home to a wide range of bird species, and our tour takes you to prime birdwatching locations in the Atlas Mountains and Sahara Desert. You'll have the opportunity to spot rare and endemic species, adding exciting discoveries to your birding checklist.
Comfortable Accommodations:
We understand the importance of comfortable accommodations after a day of birding. Our tour includes stays at carefully selected hotels and riads that provide a relaxing atmosphere, allowing you to recharge for the next day's adventures.
Private Transfers:
Traveling with our private transfers ensures convenience and flexibility. You'll have a dedicated vehicle and driver, allowing you to customize your itinerary and make additional birding stops along the way. Travel at your own pace and maximize your birdwatching opportunities.
Stunning Landscapes:
The Atlas Mountains and Sahara Desert offer breathtaking landscapes that serve as a stunning backdrop to your birding tour. From towering peaks to mesmerizing dunes, you'll be captivated by the natural beauty surrounding you throughout the journey.
Cultural Immersion:
In addition to birdwatching, our tour provides opportunities to immerse yourself in Moroccan culture. Explore local towns and villages, interact with friendly locals, and savor traditional Moroccan cuisine, enriching your overall travel experience.
Tailored Itinerary:
We understand that every birding enthusiast has unique preferences. Our tour allows for customization, ensuring that you can focus on specific bird species or habitats of interest. We work closely with you to design an itinerary that matches your birdwatching goals.
Book your "7 Days Atlas Mountains and Sahara Desert Birding Tour from Marrakech" with Birding Tours Morocco for an unforgettable birding adventure filled with remarkable bird species, stunning landscapes, and exceptional service.

3 Days Atlantic Coast Birding Tour
We organise birding tour from Agadir to explore Atlantic coast to Paradise valley for amazing experience.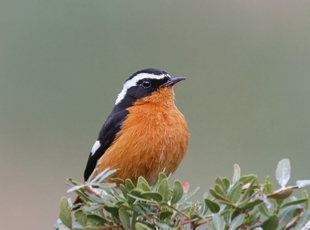 4 Days Atlas Mountains Birding Tour
We organise birding tour from Marrakech to High Atlas mountains, Ouarzazate and Dades Gorges with local guide.


5 Days Birding In Atlas & Guelmim Desert
We organise birding tour from Agadir to explore Atlantic coast to Oued Massa , Paradise Valley , Guelmim Area as southern desert.

Suggested Bird-watching Tours in Morocco (Birding Tours in Morocco)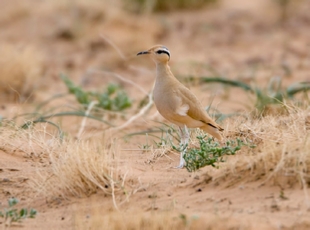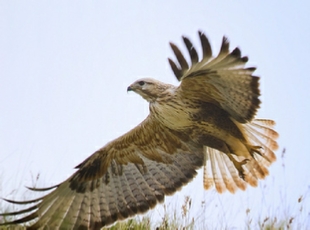 7 Days North Morocco Birding Tour
We organise Adventure birding tour from Marrakech to Casablanca, Rabat , Merdja Zerga , and Middle Atlas mountains.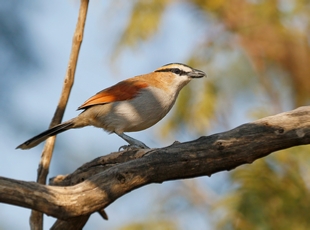 7 Days Atlas / Atlantic Coast Birding Tour
We organise Atlas mountains and Atlantic coast birding tour from Marrakech with comfortable transfers and experienced guide.


7 Days Birding In Atlas & Merzouga Desert
We organise birding tour from Marrakech to explore Sahara desert in Erg Chebbi, we explore Atlas mountains and Dades , Todra valleys.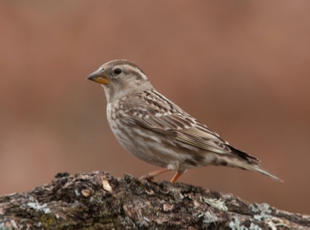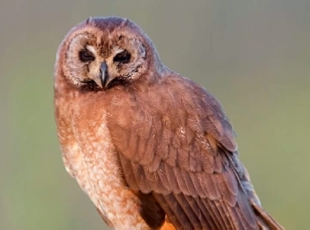 15 Days Birding Tour in Morocco
We organise Moroccan adventure travel to explore National parks, Sahara desert and Atlas mountains where we explore local birds.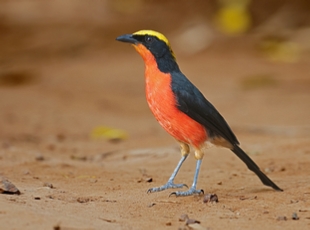 2-Day Merzouga Birding Tour
Embark on a captivating 2-day birding adventure in Merzouga, Morocco. explore a diverse range of avian species amidst breathtaking landscapes...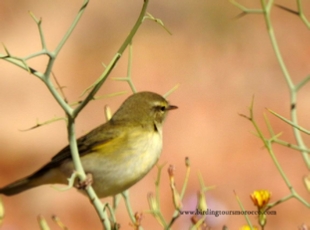 3-Day Birding Tour from Merzouga
Experience the ultimate birding adventure with our 3-day tour from Merzouga. Explore diverse habitats, accompanied by experienced guides...