OUR LOCATION:

CONTACT DETAILS:

RESERVATION: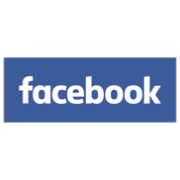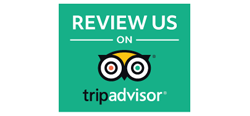 5 days Agadir Birding tour to Atlantic & Guelmim desert
Birding Travel in Morocco & Agadir bird watching Travel

Program for 5 days Birding Tour to Atlantic coast & Desert:
Day 1 : Agadir - Cap Rhir - Tamri Estuary - Agadir
Today we meet you at your hotel, or we pick up you from local Agadir airport the day before the tours starts. (Accommodation day before the birding tour starts on request - please contact us). Our bird-watching tour in Morocco starts driving north, we stop at a beach where we spot Lesser Black-backed Gulls, Audouin's Gulls and ,Yellow-legged Gulls and we will continue to Tamri to search in the coast for the Northern Bald Ibis. Then we transfer you for dinner and accommodation in local Agadir hotel.
Day 2 : Agadir to Oued Massa – Oued Souss - Agadir
Today after breakfast we explore the famous Oued Massa on the Atlantic coast and we target following birds as : secretive Black-crowned Tchagra, Moroccan Cormorant, Moussier's Redstart, also Marbled Duck, Stone Curlew, Laughing Dove, and Brown-throated Martin. You will visit the Oued Souss which is the perfect area for Flamingos, also shorebirds ,roosting gulls and terns. Then we transfer you to your hotel for dinner.
Day 3 : Agadir - Paradise Valley & Immouzzer - Agadir
Today we set off north-east towards Paradise Valley and we explore also famous Immouzzer area. Our targeted birds will be Blue rock Thrush, Crag Martin, Black Wheatear, Bonelli's Eagle, also Barbary Partridge, Black Redstart and Little Swift. Then in the afternoon we transfer you back to Agadir for dinner and accommodation in local Agadir hotel.
Day 4 : Guelmim - Southern Desert in Morocco
Today we explore desert near Guelmim, often called as the "Gateway to the Moroccan Sahara". We will stop in Anti-atlas Mountains to see Rock Bunting before we explore Sahara desert. We may spot White-crowned Wheatear and Spanish Sparrow , also Fulvous Babbler amongst the Prickly Pears. We will try to see Red-rumped Wheatears , we explore the rocky area for Thick-billed Lark and Bar-tailed Lark. We stay for dinner and accommodation in local Guelmim hotel.
Day 5 : Guelmim - Agadir
Today after breakfast we explore the Tan-Tan road and hopefully some desert species can occur : Cream-coloured Courser , Greater Hoopoe Lark, and Long-legged Buzzard, also Greater and Lesser Short-toed Larks in the cultivated plains. We may find Scrub and Spectacled Warblers ,Bar tailed Lark and Temminck's Lark in the stony desert area. After lunch in oasis, we may find Trumpeter Finch and then we return to Agadir where we stay for overnight in local hotel with dinner.
Thank you for exploring our country with Birding Tours Morocco as we offer adventure trips and tours for your bird watching holiday in North Africa with amazing experience. If you require to modify this suggested circuit, contact us in directly.

What is included:
Comfortable transport , Hotel accommodation with HB, professional guiding service


Reservations
Please contact us for reservation for Agadir bird watching tour. If you have a specific date - let us know your arrival and departure date.

Price quote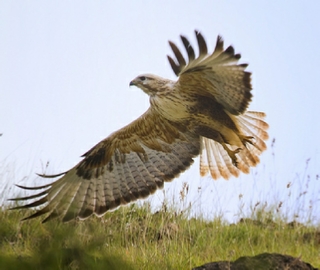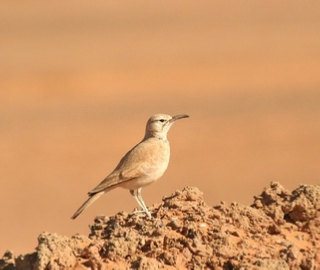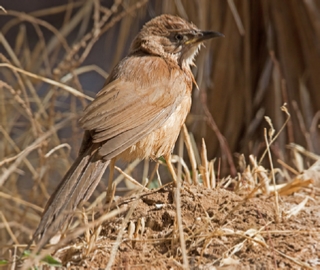 Accommodation / Meals
We offer comfortable hotels for your birding Morocco tours with typical Moroccan breakfasts , and traditional dinner meals.

Agadir Birding Costs:
The price depends on number of people travelling with you.

Your guide
Enjoy great birding in the spring or autumn Moroccan sunshine with a local guide
We offer multiple trip dates throughout the year, flexible group sizes, tour itineraries to suit all ages, services of a local, friendly, professional guide.
Price information
Our Birding tour prices include surface transportation, all tour accommodations, H.B. meals and entrance fees.
We can tailor a Birding tour to suit your specific needs
Morocco has the richest avifauna in North Africa. During your exciting Morocco birding tour, which is the most comprehensive Moroccan birding itinerary available, we are able to customize your travel.

Price Quote / Availability

Price quote

Know Your Local Guide

About us

Desert Birding Merzouga

more details

3 Days Atlantic Coast Birding Tour
We organise birding tour from Agadir to explore Atlantic coast to Paradise valley for amazing experience.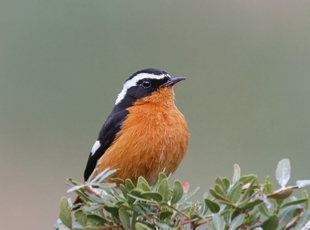 4 Days Atlas Mountains Birding Tour
We organise birding tour from Marrakech to High Atlas mountains, Ouarzazate and Dades Gorges with local guide.


5 Days Birding In Atlas & Guelmim Desert
We organise birding tour from Agadir to explore Atlantic coast to Oued Massa , Paradise Valley , Guelmim Area as southern desert.

Suggested Bird-watching Tours in Morocco (Birding Tours in Morocco)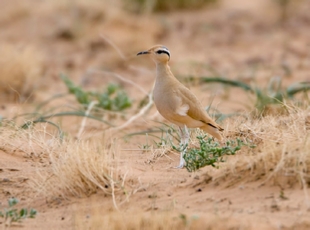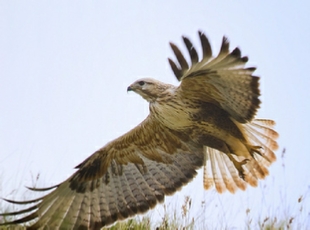 7 Days North Morocco Birding Tour
We organise Adventure birding tour from Marrakech to Casablanca, Rabat , Merdja Zerga , and Middle Atlas mountains.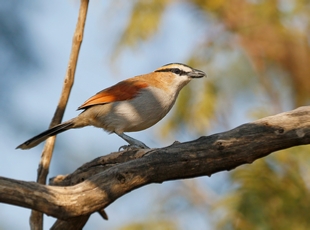 7 Days Atlas / Atlantic Coast Birding Tour
We organise Atlas mountains and Atlantic coast birding tour from Marrakech with comfortable transfers and experienced guide.


7 Days Birding In Atlas & Merzouga Desert
We organise birding tour from Marrakech to explore Sahara desert in Erg Chebbi, we explore Atlas mountains and Dades , Todra valleys.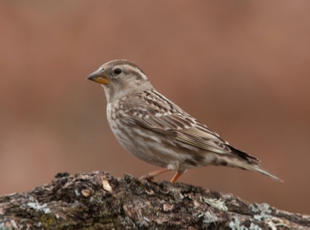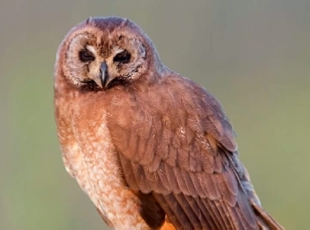 15 Days Birding Tour in Morocco
We organise Moroccan adventure travel to explore National parks, Sahara desert and Atlas mountains where we explore local birds.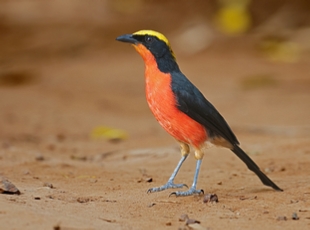 2-Day Merzouga Birding Tour
Embark on a captivating 2-day birding adventure in Merzouga, Morocco. explore a diverse range of avian species amidst breathtaking landscapes...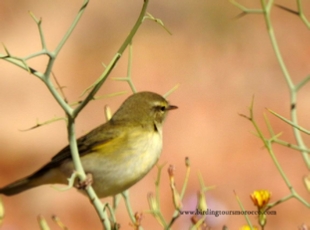 3-Day Birding Tour from Merzouga
Experience the ultimate birding adventure with our 3-day tour from Merzouga. Explore diverse habitats, accompanied by experienced guides...